Welcome...come wander like a local with us
I am so glad to have you here and am delighted to share who we are and what we're about. I am Jessica Marie, also known as Savannah Gigi. I've been a tour guide in Savannah for 10+ years and absolutely love every minute of giving tours. I am so grateful that I am able to make my living as a storyteller.
I decided to pursue my dream of owning a walking tour company after many long inspiring conversations with my mother Marie and my grandmother Marie. You see, I was raised by two generations of strong women, who believed that nothing was impossible. As my mama always says, "If you can envision it, you can create it."
Preserving Savannah one tour at a time
I fell in love with Savannah, its history, charm and culture. I own a home here, have two children and deep roots in this community. I believe in giving back to a city that has given me so much. I greatly admire the eccentric and bohemian, but true southern lady Anna C. Hunter who during the 1950's banded together to form the "Seven Ladies" who later began the Historic Savannah Foundation. Without their efforts, Savannah was in danger of forever losing its historical buildings and landmarks. Savannah Gigi's Walking Tours embodies not only the generations of strong women who raised us, but those inspiring activists who helped pave the way for Savannah to be the historic treasure it is today.
My company's mission is to support preservation efforts
and give back to our community, so you and future generations
can experience the beauty of our hostess city
A premier touring company begins with great guides
During my 10+ years of conducting carriage tours, walking tours and managing a haunted ghost tour company, I developed strong ideas about what a truly great touring experience should be for our visitors. I firmly believe that It starts with the right people. In order to be a tour guide at Savannah Gigi Waking Tours, I require they be certified by the Savannah Tourism Leadership Council. Every guide is chosen for their passion and storytelling ability, with their own special charm making your tour unique. Our requirements and training program ensures historical accuracy resulting in a superior tour experience for you.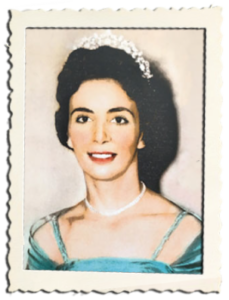 The Original Gigi
Marie Violante circa 1966
My children's Gigi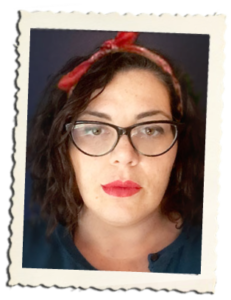 Jessica Marie
also know as
Savannah Gigi
Thanks for stopping by. 
Come on, book a tour now and lets make some delightful memories together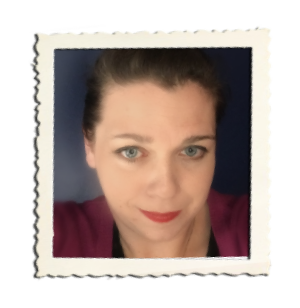 Courtney
A born and bred Georgia girl, Courtney moved from north Georgia to Savannah in 2007 and was chosen for her lively personality and fun demeanor. Her first visit to the hostess city was at the age of twelve with her Girl Scout troop. She instantly fell in love with its history and charm. In her spare time, she enjoys exploring Savannah with her two daughters and instilling the same appreciation of history and architecture of our beautiful city. Courtney's favorite building is an 1882 historic bed and breakfast the Kehoe House which was built as a labor of love built by William Kehoe for his wife and ten children. To hear the full story of this exquisite home, join us on one of our tours!
Jackie
Jackie has called Savannah home since the 1990's, she has been a tour guide since 2004. She has a witty personality and enjoys connecting with the diverse group of people who take her tours. As avid animal activist, she has a passion for rescuing dogs. In her spare time, she enjoys digging deeper into Savannah¹s history and lore in order to provide her guests with an entertaining and historically accurate tour experience. The Spanish moss draped live oaks which adorn are streets and squares are one of her favorite parts of Savannah. One of the lesser-known facts that Jackie likes to tell visitors is that Savannah was the first city in the U.S. to allow women to play golf!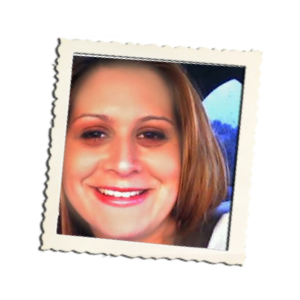 Tours created for your ultimate Savannah experience
Historic Savannah Stroll has a reputation for bringing the past to life, which is sure to captivate any history buff. A visit to Savannah is proof positive that time travel is possible.
Spooky Stories and Scavenger Hunt is for families with younger children who want a fun tour that keeps their child's interest while providing an historic adventure that all ages will enjoy. Every Child gets a prize!
Dark Side of Savannah | Haunted Ghost Tour Come explore the dark and creepy night streets of Savannah while hearing all about the people who have walked the streets before you, and the ones that still do!
High Spirits Haunted Pub Crawl is fun for the ghost hunter or drink hunter! This tour is a blast! Savannah Gigi Walking Tours are among the select few who have exclusive access to some of the most haunted pubs in Savannah! Our tours are a great time, anytime.
Custom tours are available, contact us
5 Star Rated
Read our testimonials and you will see that Savannah Gigi Walking Tours are rated 5 stars for an exceptional tour experience with entertaining, knowledgeable tour guides.
Recommended
Savannah's finest Hotels and Bed & Breakfasts recommend our tours to their guests.

We're proud to be among one of the best walking tour companies in the city with a reputation for historical accuracy.
Our tours are small and intimate which allow you to wander our cobblestone streets and discover the city's details and
secrets like only a walking tour can. So, book a tour with us and create priceless memories as you wander like a local with us.
Tours Fill Quickly | Reservations are Required | Call: 1-941-844-4950
what they're saying about us
We love hearing from you
912-844-4950
Connect with Us