Frequently Asked Questions
Yes, please! We accept phone reservations at (912) 844-4950 or on our website SavannahWalkingTours.com. Please remember tours book up quickly. To ensure there is room for your whole group, book as far ahead as possible.
Our walking tours depart rain or shine, but there are weather conditions to consider when visiting The Hostess City:
Rain
At Savannah Gigi, we want you to have the best experience possible! If there is light rain we will go out at scheduled, however if we've been watching the radar all day and it looks like a major system is coming through you will be notified at least 1 hour before the tour start time. We make every attempt to reschedule at your convenience or offer a refund on your ticket.
Heat
In the summer months the heat index can reach over 100º F, please plan accordingly. Stay hydrated, wear sunscreen, and bug spray (Savannah perfume) is ALWAYS recommended.
Our tours provide accurate historical information and local lore about the city you live in, Taking a tour is a great way to entertain out-of-town guests or to spend a special occasion. I have lived in Savannah for 11 years and been a tour guide for 10 of them, and whenever I wander the city I learn something new about it.
Make sure you are comfortable and dressed appropriately for the weather. Wear flat comfortable shoes for walking on the cobblestones.
Our tours are a leisurely stroll ranging from 90 minutes to 2 hours. During that time, we cover about 1.5 to 2 miles per tour with opportunities to stop and rest.
Our tours leave promptly at the scheduled time, please arrive at least 15 minutes prior to ensure we have time to get everyone checked in and ready to go.
Our tours are wheelchair and stroller accessible, with the exception of the High "Spirits" Pub Crawl. If you rely on a wheelchair or scooter, please let us know when booking and we will do our best to accommodate you.
Children are welcome on all daytime tours. In the evening, we offer a Spooky Story and Scavenger Hunt for children up to age 11 and a Dark History tour for children ages 12+. No children are permitted on the High "Spirts" Pub Crawl. 
We LOVE dogs, so they are welcome on all tours with the exception of "High Spirits" Pub Crawl. Just make sure they are leashed at all times, you bring clean up bags, and are respectful of other guests in the group. Please remember it can really be hot here, so don't forget water for your pet.
If your pet is unruly, you can be asked to leave the tour without a refund.
Metered street parking is available and free on Sundays and after 9 PM.
We suggest that with the exception of our High "Spirts" Pub Crawl, that you bring any drinks or snacks along with you, as we are on a schedule and will not hold the tour up for our other guests.
Oh yes! There are so many beautiful sights to photograph, and you never know what (or who) might show up in your photos.
No, smoking is not allowed on the tour. However, for those who smoke there will be opportunities to smoke away the group.
Although Savannah is an open carry city, we discourage alcohol on any of the family friendly tours. When you book our High "Spirts" Pub Crawl, there are ample opportunities to have a drink and you can walk the tour with any purchased drink. Please not that disruptive guests will be asked to leave the tour without a refund.
No, drinks are additional. However, you might be surprised at how affordable they are in Savannah.
While not expected, if you enjoyed yourself, show your tour guide some love.
Let Savannah Gigi Walking Tours make your special event even more amazing! We can arrange different pick up/drop off locations, entertain specific areas of interest, and offer different times.  Please call (912) 844-4950 and we will be happy to help plan your special tour.
Yes, they make a great gift for family or friends. If you have any questions about purchasing or redeeming a gift certificate, please call us at (912) 844-4950 or go the Contact Us page on our website SavannahWalkingTours.com.
Customers will receive a full refund, less booking fees, with 24 hours-notice of cancellation prior to your reserved tour time. Customers will also receive a refund of ticket price or rescheduled tour time in case of company cancellation due to weather or other unforeseen circumstances. Contact us by phone to cancel or inquire about a cancellation. No-shows will be charged the full price.
Our tours book up quickly, if you purchase tickets within 24 hours, including same day, no refund will be offered.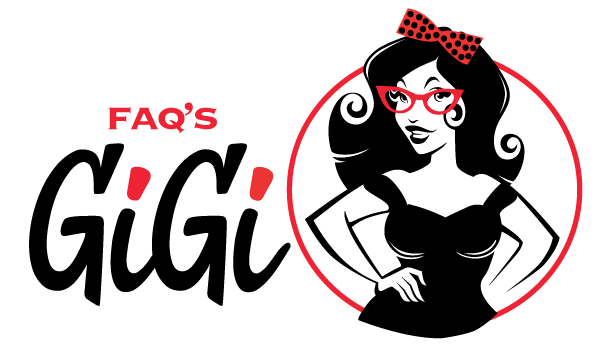 Savannah Gigi's tour guides are unparalleled storytellers with a passion for our beautiful Southern City.
Our tours are designed to provide our guests with the genuine Savannah experience.

We're proud to be among one of the best walking tour companies in the city with a reputation for historical accuracy.
Our tours are small and intimate which allow you to wander our cobblestone streets and discover the city's details and
secrets like only a walking tour can. So, book a tour with us and create priceless memories as you wander like a local with us.